About Asian Medical Institute:
The Asian Medical Institute was established in the year 2004 and is located in Kant, Kyrgyzstan. Currently, the Asian Medical Institute has students from over 10 countries including India, Russia, China, Pakistan, Kazakhstan and Nigeria. The medium of instruction at the institute is English. the duration of study for the medical course is 6 years.
The Asian Medical Institute (ASMI), Kyrgyzstan is listed in the Avicenna Directory for medicine, FAIMER, MCI and also recognized by the Ministry of education and Science of the Republic of Kyrgyzstan. It received its Affiliation from the Ministry of Health, the Kyrgyzstan Republic to teach medical professionals, mostly for international countries.  Asian Medical Institute, students and graduate are qualified for MCI screening tests. the ASMI, a degree is approved qualification in other countries for the purpose of practice medicine.
Faculties of Asian Medical Institute:
Medical faculty
Dental faculty
Nursing faculty
Preparatory faculty
HOW is the student life in Asian Medical Institute?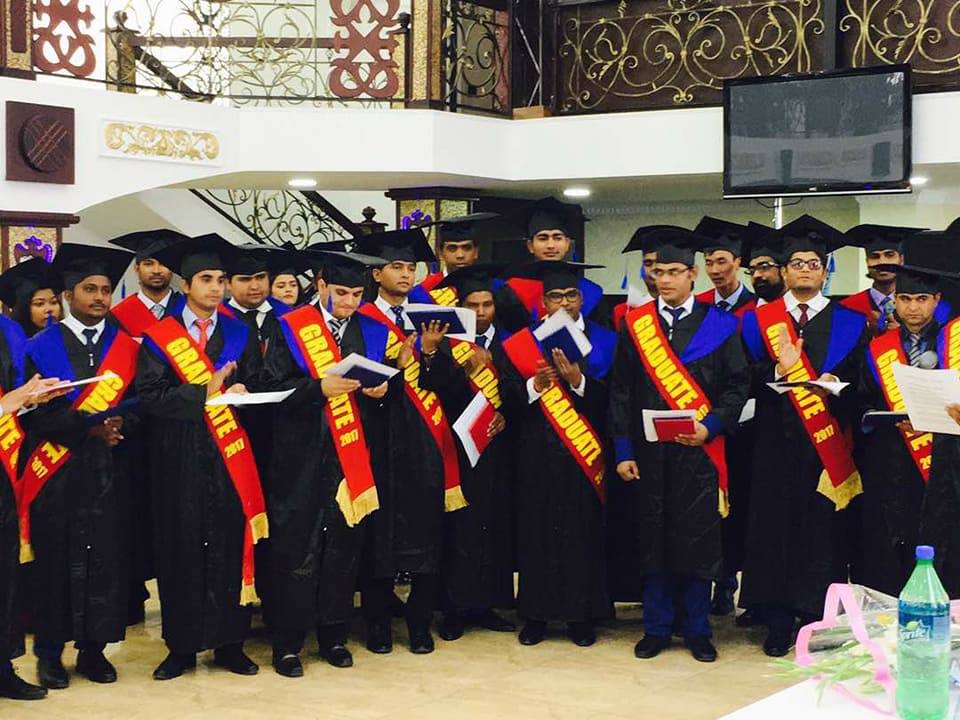 in order to make students life more interesting and fun the campus have almost all the facilities.
like sports hall, gym, swimming pool etc.
many cultural events are also carried during there course of study just to make the environment fun and happening.
various festivals, tours, games inspire students to take part in a diverse study and sports competition.
For students' occupancy, there are the hostel and separate comfortable apartments.
all the facility in the building of the hostel is present like there is the student canteen with a snack bar.
Mess department is present, in mess chefs are Pakistanis, Indians and Nepalese.
security service protects the hostel
Three capacious hostels with all facility including boarding facility, for girls and boys,
Security staff persists alert on duty for 24 hours.
Transport has been given for hostilities for their clinical work in an associated hospital.
The hostel atmosphere is peaceful, placid and conducive for studies.
The security and comforts of the students always a prime objective for ASMI.
Why study from Asian Medical Institute?
the best and the most respected institution.
recognized in WHO  and eligible for MCI screening exam.
the degree is recognized worldwide
eligible for USMLE,  ECFMG and all European countries.
low tuition fee with world-class facilities.
high-quality teaching in English medium.
multidisciplinary program.
the perfect place to live and study.
indian foods are available by Indian cooks
books according to MCI curriculum.
ONLY 3-hour flight journey
parents can visit institute anytime they want.
What about the fee structure in Asian medical institute?
Asian Medical Institute Fee is cheapest amongst medical universities abroad. Students who desire to study MBBS in an economical budget, they can consider Asian Medical Institute. This institute is approved by MCI.
Tuition Fee
Hostel and food
Total in rupees
First Year
$3200
$1400
Rs.3,51,891
Second Year
$3200
$1400
Rs.3,51,891
Third Year
$3200
$1400
Rs.3,51,891
Fourth Year
$3200
$1400
Rs.3,51,891
Fifth Year
$3200
$1400
Rs.3,51,891
 Total Expense for 6 years
Rs. 17,55,453
WHAT IS THE ADMISSION ELIGIBILITY?
1. the candidate should be 17 years or above before 31 December in the year of taking admission.
2. The candidate must have passed the higher secondary examination or the Indian School Certificate Examination which is similar to 10 + 2, comprising of physics, chemistry, and biology. Higher Secondary Examination following a period of 12 years study.
3. The candidate should have secured a least of 50% marks in the 12th std examination.
4. students must clear NEET exam with 50 and 40 percentile for general and reserved category respectively.
For more information read our article on MBBS in KYRGYZSTAN.
visit our youtube channel for more help and guidance
Career growth is assisting students for admissions in Abroad for MBBS for countries such as China, Philippines, and Georgia. Career growth is one halt store which aids in services such as University selection, Genuine Counselling, Application, visa and after visa services.
For Further knowledge visit our  website  or contact us